---
I've made a couple of easy peasy Christmas trees to use as embellishments on my Christmas layouts or if you would like to cover both sides of the shapes, I'm sure they would make cute decorations for the tree.

For the first tree.......
Roughly draw a tree on some thick card (I've added a base onto this one) and cut it out. (If you are concerned about using just ordinary cardboard in your scrapbooking you could use Kraft cardstock or even green cardstock would be better so that the underneath wouldn't show if you had any gaps. I just like the ordinary cardboard to give it a bit of height but pop dots under cardstock - perfect).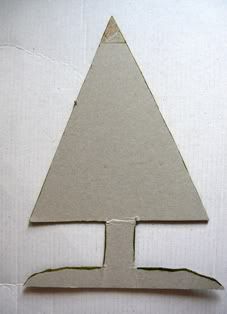 Then glue (with the right side of the tree facing onto the wrong side of the paper) the trunk and base to some brown patterned paper.



Cut around it when dry and sand over the top of the brown paper.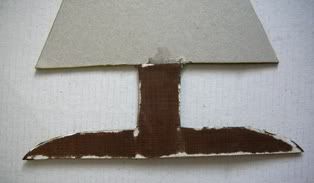 Then with these lovely Websters bloomers, start adding lengths of them across the tree until it is covered. I've used a low heat glue gun for this.



And lastly decorate with this Websters gold tinsel trim and trim up the edges.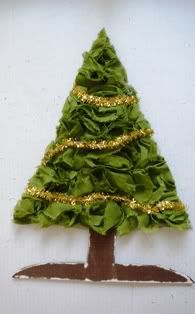 This is the layout I created using this tree. Each year I buy my grand-daughters a special decoration for their tree, keeping in mind what I think they are "into" a bit during the year.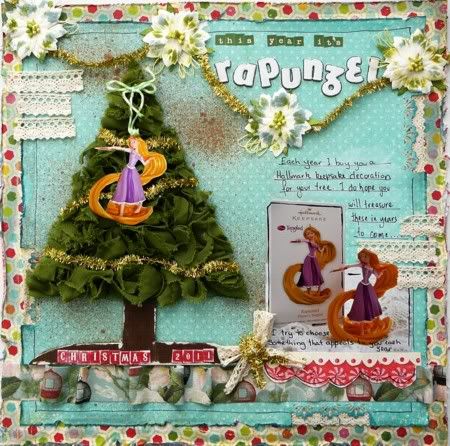 For the second tree/trees I pulled out whatever green-ish scraps I could find (only little bits needed) and I used a punch on the edge of some and left the others plain. I roughly drew 2 trees of different sizes and just rubbed the ink pad over the trunks. Again Kraft cardstock would be great to use as well. You can just use some pop dots to give dimension.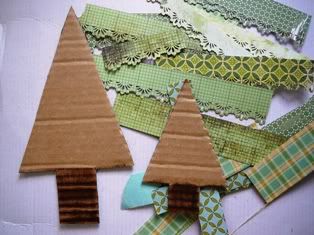 Then I just started layering the strips starting from the bottom and working up to the top of the tree.



Until I got to the top.....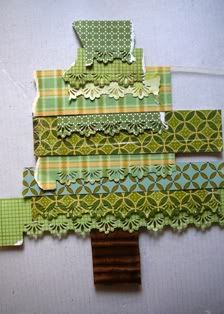 Then when it was dry, I trimmed the edges.



And repeated the same for the smaller tree and added this deco wrap to each. (I've just taped the ends to the back of the trees).



and here is the layout I created with these two trees.



Products used :
Echo park (Everybody loves Christmas) papers
Wrapping Paper,Journalling cards, Ornaments.
Lace, tinsel, deco wrap, ribbon
Alphas - Authentique, AC Thickers, Cosmo Cricket.
Tim Holtz inks and stains.